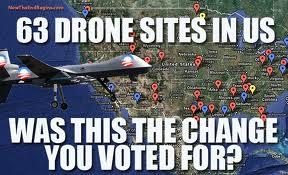 The Children Killed by America's Drones. "Crimes Against Humanity" committed by Barack H. Obama.
By Prof Michel Chossudovsky
Global Research, January 26, 2013
Url of this article:
http://www.globalresearch.ca/the-children-killed-by-americas-drones-crimes-against-humanity-committed-by-barack-h-obama/5320570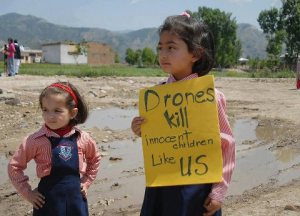 This is a list of names of innocent children killed by America's drones
But behind each name there is the face of a child with a family history in a village in a far away country, with a mom and a dad, with brothers and sisters and friends.
Among the list, are infants of 1, 2, 3 and 4 years old.
In some cases brothers and sisters of an entire family are killed.
Four sisters of the Ali Mohammed Nasser family in Yemen were killed. Afrah was 9 years old when she and her three younger sisters Zayda (7 years old) , Hoda (5 years old) and Sheika (4 years old) were struck by an American drone.
Ibrahim, a 13 year old boy of the Abdullah Mokbel Salem Louqye family in Yemen was struck by a US drone, together with his younger brother Asmaa (9 years old) and two younger sisters, Salma (4 years old) and Fatima (3 years old)
These children are innocent. They are not different from our own children.
Their lives were taken away at a very young age as part of a military agenda, which claims to be combating "international terrorism"
These drone attacks are extremely precise. We are not dealing with "collateral damage".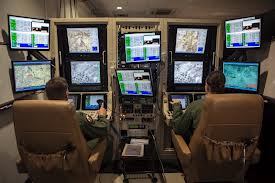 Drone operators have the ability of viewing from a computer screen their targets well in advance of a strike.
A family home is referred to as a "structure" or a "building" rather than a house. When they target a home with family members, they kill children. And they know that in advance of the drone strike:
"Bryant saw a flash on the screen: the explosion. Parts of the building collapsed. The child had disappeared. Bryant had a sick feeling in his stomach.
"Did we just kill a kid?" he asked the man sitting next to him.
"Yeah, I guess that was a kid," the pilot replied.
"Was that a kid?" they wrote into a chat window on the monitor." ( The Woes of an American Drone Operator, Spiegel.de, December 14, 2012)
These children were killed on the orders of the US President and Commander in Chief Barack H. Obama.
The commander in chief sets the military agenda and authorizes these killings to proceed.
The killings were quite deliberate. They are categorized as "crimes against humanity" under international law.
Those who ordered these drone killings, including the president of the United States, are war criminals under international law and must be indicted and prosecuted
It should be noted that the drone attacks on civilians have increased dramatically during the Obama presidency (see below).
Michel Chossudovsky, January 26, 2012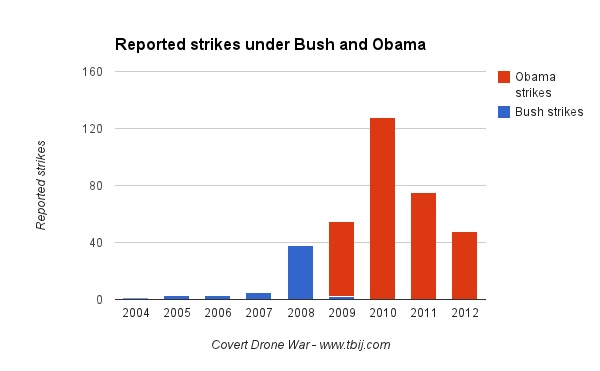 Pakistan strikes

The List of Names was compiled by The Bureau of Investigative Journalism

CIA Drone Strikes in Pakistan 2004–2013
Total US strikes: 362
Obama strikes: 310
Total reported killed: 2,629-3,461
Civilians reported killed: 475-891
Children reported killed: 176
Total reported injured: 1,267-1,431

US Covert Action in Yemen 2002–2013
Total confirmed US operations (all): 54-64
Total confirmed US drone strikes: 42-52
Possible extra US operations: 135-157
Possible extra US drone strikes: 77-93
Total reported killed (all): 374-1,112
Total civilians killed (all): 72-177
Children killed (all): 27-37

US Covert Action in Somalia 2007–2013
Total US strikes: 10-23
Total US drone strikes: 3-9
Total reported killed: 58-170
Civilians reported killed: 11-57
Children reported killed: 1-3

Drone Infographics
Interactive map
by Drones Team | 1 Comment
Globe - Flickr / joelthomas
This map details the locations of CIA drone strikes in the remote Pakistani tribal areas.
Partial List of Children Killed
PAKISTAN
Name | Age | Gender
Noor Aziz | 8 | male
Abdul Wasit | 17 | male
Noor Syed | 8 | male
Wajid Noor | 9 | male
Syed Wali Shah | 7 | male
Ayeesha | 3 | female
Qari Alamzeb | 14| male
Shoaib | 8 | male
Hayatullah KhaMohammad | 16 | male
Tariq Aziz | 16 | male
Sanaullah Jan | 17 | male
Maezol Khan | 8 | female
Nasir Khan | male
Naeem Khan | male
Naeemullah | male
Mohammad Tahir | 16 | male
Azizul Wahab | 15 | male
Fazal Wahab | 16 | male
Ziauddin | 16 | male
Mohammad Yunus | 16 | male
Fazal Hakim | 19 | male
Ilyas | 13 | male
Sohail | 7 | male
Asadullah | 9 | male
khalilullah | 9 | male
Noor Mohammad | 8 | male
Khalid | 12 | male
Saifullah | 9 | male
Mashooq Jan | 15 | male
Nawab | 17 | male
Sultanat Khan | 16 | male
Ziaur Rahman | 13 | male
Noor Mohammad | 15 | male
Mohammad Yaas Khan | 16 | male
Qari Alamzeb | 14 | male
Ziaur Rahman | 17 | male
Abdullah | 18 | male
Ikramullah Zada | 17 | male
Inayatur Rehman | 16 | male
Shahbuddin | 15 | male
Yahya Khan | 16 |male
Rahatullah |17 | male
Mohammad Salim | 11 | male
Shahjehan | 15 | male
Gul Sher Khan | 15 | male
Bakht Muneer | 14 | male
Numair | 14 | male
Mashooq Khan | 16 | male
Ihsanullah | 16 | male
Luqman | 12 | male
Jannatullah | 13 | male
Ismail | 12 | male
Taseel Khan | 18 | male
Zaheeruddin | 16 | male
Qari Ishaq | 19 | male
Jamshed Khan | 14 | male
Alam Nabi | 11 | male
Qari Abdul Karim | 19 | male
Rahmatullah | 14 | male
Abdus Samad | 17 | male
Siraj | 16 | male
Saeedullah | 17 | male
Abdul Waris | 16 | male
Darvesh | 13 | male
Ameer Said | 15 | male
Shaukat | 14 | male
Inayatur Rahman | 17 | male
Salman | 12 | male
Fazal Wahab | 18 | male
Baacha Rahman | 13 | male
Wali-ur-Rahman | 17 | male
Iftikhar | 17 | male
Inayatullah | 15 | male
Mashooq Khan | 16 | male
Ihsanullah | 16 | male
Luqman | 12 | male
Jannatullah | 13 | male
Ismail | 12 | male
Abdul Waris | 16 | male
Darvesh | 13 | male
Ameer Said | 15 | male
Shaukat | 14 | male
Inayatur Rahman | 17 | male
Adnan | 16 | male
Najibullah | 13 | male
Naeemullah | 17 | male
Hizbullah | 10 | male
Kitab Gul | 12 | male
Wilayat Khan | 11 | male
Zabihullah | 16 | male
Shehzad Gul | 11 | male
Shabir | 15 | male
Qari Sharifullah | 17 | male
Shafiullah | 16 | male
Nimatullah | 14 | male
Shakirullah | 16 | male
Talha | 8 | male
YEMEN
Afrah Ali Mohammed Nasser | 9 | female
Zayda Ali Mohammed Nasser | 7 | female
Hoda Ali Mohammed Nasser | 5 | female
Sheikha Ali Mohammed Nasser | 4 | female
Ibrahim Abdullah Mokbel Salem Louqye | 13 | male
Asmaa Abdullah Mokbel Salem Louqye | 9 | male
Salma Abdullah Mokbel Salem Louqye | 4 | female
Fatima Abdullah Mokbel Salem Louqye | 3 | female
Khadije Ali Mokbel Louqye | 1 | female
Hanaa Ali Mokbel Louqye | 6 | female
Mohammed Ali Mokbel Salem Louqye | 4 | male
Jawass Mokbel Salem Louqye | 15 | female
Maryam Hussein Abdullah Awad | 2 | female
Shafiq Hussein Abdullah Awad | 1 | female
Sheikha Nasser Mahdi Ahmad Bouh | 3 | female
Maha Mohammed Saleh Mohammed | 12 | male
Soumaya Mohammed Saleh Mohammed | 9 | female
Shafika Mohammed Saleh Mohammed | 4 | female
Shafiq Mohammed Saleh Mohammed | 2 | male
Mabrook Mouqbal Al Qadari | 13 | male
Daolah Nasser 10 years | 10 | female
AbedalGhani Mohammed Mabkhout | 12 | male
Abdel- Rahman Anwar al Awlaki | 16 | male
Abdel-Rahman al-Awlaki | 17 | male
Nasser Salim | 19
Copyright © 2013 Global Research
Forward email

This email was sent to mellander@sbcglobal.net by newsletter@globalresearch.ca |
Update Profile/Email Address | Instant removal with SafeUnsubscribe™ | Privacy Policy.
GLOBAL RESEARCH | PO Box 55019 | 11 Notre-Dame Ouest | Montreal | QC | H2Y 4A7 | Canada