Leaders, residents turn out to remember former Richmond public official Gary Bell
By Robert Rogers
Contra Costa Times
8/08/2013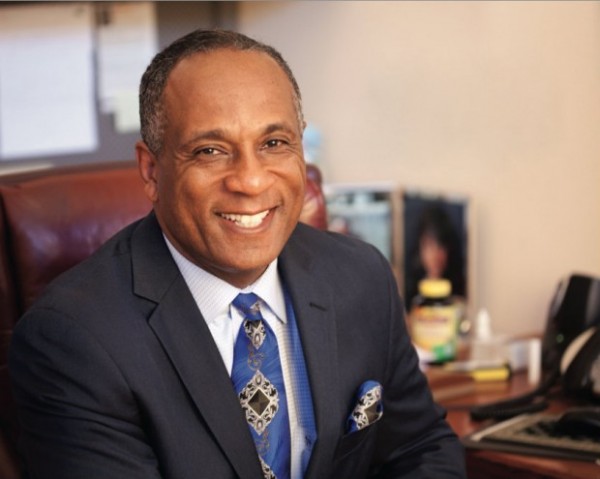 Gary Bell

RICHMOND -- Gary Bell's friends and family eulogized him at Hilltop Community Church on Wednesday as an ambitious and ebullient leader whose zeal for public service was exceeded only by his devotion to his wife and two sons.

"Gary had a lot of things going on all the time," said Curtis Watson, a retired Alameda County undersheriff. "He was a good husband, good father and was, is and always will be a good man."
Bell, 54, was a longtime local leader in politics and banking who was elected for the second time to the City Council in November but fell ill days before the election with a bacterial sinus infection. Bell slipped into a coma in November and died Aug. 1.

More than 200 people, including droves of top political and banking leaders from the region, turned out to pay their respects.
Speakers gave lengthy remarks, most sprinkled with lively anecdotes depicting the irrepressible Bell -- smile brilliant and eyes twinkling -- as driven to ascend new heights after he landed in the Bay Area from Wichita, Kan.

"It was 1989 in Berkeley" at a social function for area movers and shakers, said Alameda County Supervisor Keith Carson. "And this guy comes up and says, 'I'm Gary Bell ... where are we sitting?'"
Carson laughed, adding that Bell accepted an offhand offer to meet later for racquetball. It was soon clear that Bell had no experience playing the game.
"He didn't even have a racket, but Gary never stopped talking," Carson said.

Other speakers Wednesday praised Bell for his business acumen, professional demeanor, steady work ethic and ability to build legislative support for public policy improvements.
In 1985, Bell became the second African-American and youngest ever candidate to win a seat on the Wichita City Council. He wasted no time in working to change a system that heightened barriers to minorities and poor people winning local office, said Steve Cranford, an attorney and longtime friend. At-large elections favored the wealthy and powerful, he said.
"Gary was the impetus for district elections," Cranford said. "It won and still affects Wichita today."
Richmond Councilman Nat Bates and Richard Poe, a local developer, also praised Bell. Bates called Bell a "gentleman of the highest caliber," and Poe said Richmond "got things done" during Bell's first stint on the council.

Bell came to Richmond in 1989 to work as a branch manager at Bank of the West. He was president and CEO of Cooperative Federal Credit Union in Berkeley from 2000 to 2002 and again from 2008 until his illness.

Bell was elected to the City Council in 1999, serving one term. In 2006, he narrowly lost a bid to become mayor of Richmond.

After weeks of grueling campaigning, Bell fell ill days before the Nov. 6 election. On Election Day, he checked himself out of the hospital to address supporters in a victory party at a Marina Bay restaurant.
Attendees said Bell looked visibly weakened, and he soon returned to the hospital. He underwent two neurosurgeries later in November but never regained consciousness.

It was his wife, Shelley Ross-Bell, whom he wed in 2000, who helped Bell channel more of his energy into public service, speakers said.

"If everyone is quiet, we can hear Gary now in heaven," Carson said. "Telling people what to do, how to go about it, how to make it better."
A memorial fund has been set up in Bell's name at Mechanics Bank.
Contact Robert Rogers at 510-262-2726 or rrogers@bayareanewsgroup.com. Follow him at Twitter.com/roberthrogers.