Alleged road rage crash leaves motorcyclist battling to recover
Unanswered questions: 1) Was the alleged perpetrator armed?? 2) Why would the police shoot a man for simply refusing to comply with orders? 3) What were these "orders"? 4) Was Fletcher weaving in and out of traffic the way many motorcyclists do in heavy traffic? 5) Where is the proof Fletcher was deliberately struck by Alcairo? - saveelsobrante

http://www.ktvu.com/news/news/crime-law/alleged-road-rage-crash-leaves-motorcyclist-battli/nZX7K/
OAKLAND, Calif.
Aug. 21, 2013
<<>Motorcyclist Richard Fletcher and wife
A motorcyclist who was allegedly run down by a Concord man in a road rage incident was slowly recovering from his severe injuries Wednesday morning.
Richard Fletcher, a 47-year-old Antioch resident, was riding home from work on eastbound on Highway 24 around 3:40 p.m. Friday when he was allegedly deliberately struck by 32-year-old David Alcairo of Concord, according to California Highway Patrol Officer Sam Morgan.
The incident has left Fletcher with a broken back, severe spinal cord damage and broken bones. It has left his loved ones angry and heartbroken.
"The chances of him ever walking again are slim to none," daughter Alex told KTVU. "It's completely life altering. It's a mix of emotion from confusion to anger to sadness. "
The family has set up a fund to help pay for Fletcher's mounting hospital bills.
Alcairo allegedly sped away after the crash. His car was later spotted on a nearby roadside by a California Highway Patrol officer.
As the CHP officer approached Alcairo, the suspect allegedly approached him in an aggressive manner and refused to comply with orders.
The officer then shot Alcairo, who is also recovering from his wounds.
Authorities said once he was released from the hospital, he will be arrested. Morgan said the case has been turned over to the Alameda County District Attorney's Office.
Alex Fletcher told KTVU the incident has left her family leaning on its strong faith.
"I know we're going to get through it," she said. "We're not defeated. We're struggling and we need a lot of help."
Posted Aug 16, 2013
http://photos.mercurynews.com/2013/08/16/officer-involed-shooting-on-offramp-in-orinda/#2
A man was shot during a traffic stop by a law enforcement officer on the eastbound Highway 24 offramp on Wilder Road on Friday, Aug. 16, 2013 in Orinda, Calif. Details of what led to the shooting were still unclear Friday evening as investigators worked the scene.
Q. Why was this guy shot? He was only a suspect...
Q. Why so many cops for this one incident??
Q. Will the public ever know what's going on here??
<<<Why are all these cops there?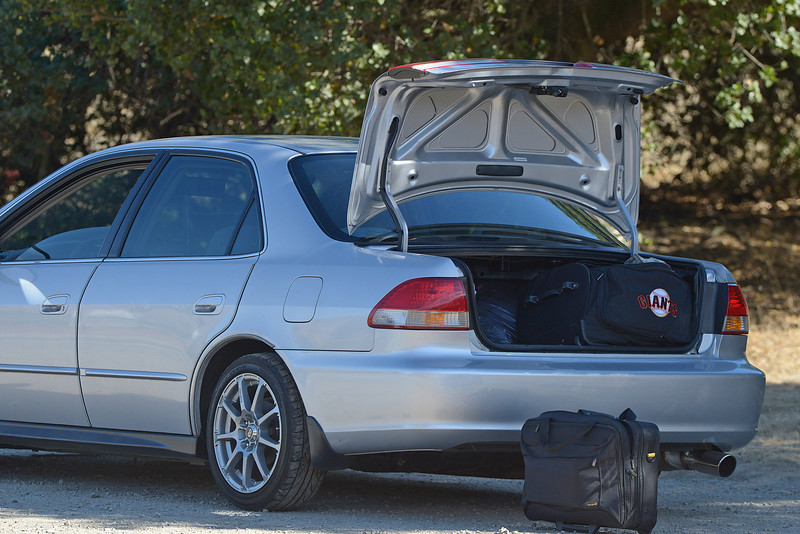 <<<Suspect's car
THE MESSAGE SEEMS TO BE: YOU ARE GUILTY UNTIL PROVED INNOCENT...